Victoria Schwab
Published July 2016
Monsters of Verity #1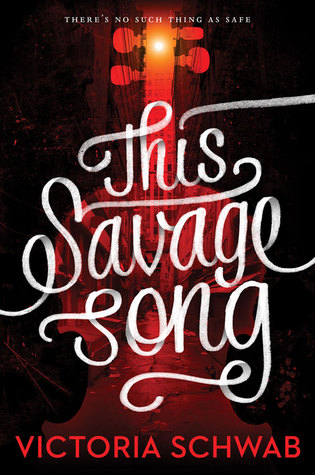 I was extremely excited to receive This Savage Song in the July OwlCrate box!  I had seen some really great reviews about the book already floating around on Goodreads, and thought this would be a perfect book to get me out of my book subscription box slump.  You see, I have a horrible pattern of opening up my book sub boxes, squealing and fangirling, taking pictures of my brand new shiny things, and then throwing the featured book in my endless TBR pile and not actually reading it.  Whoops.
So, I have decided to break the cycle.  I picked up This Savage Song last week (which is also my first Victoria Schwab book, forgive me!),  and other than a few minor things, I really enjoyed it!
I liked it even more when I discovered this is actually a duology, I have a weird and unexplainable soft spot for a two book series.